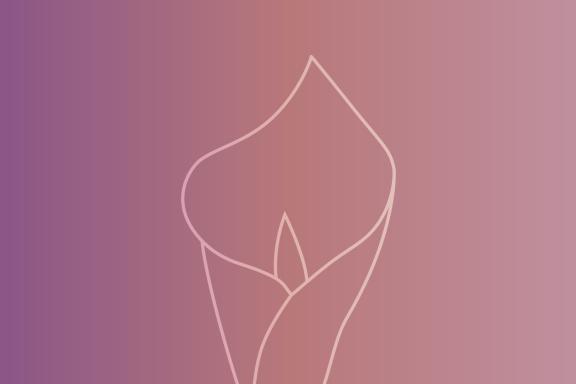 Sustainable investment thanks to crowdinvesting
When it comes to startups, traditional investors are mainly interested in unlimited growth and technology. Topics such as sustainability and social responsibility have a much harder time. We at Moya Kala have experienced this time and again.
That's why we decided to rely on an alternative financing model: With our crowdinvesting on the OOMNIUM platform, you all have the opportunity to invest in a sustainable and women-led startup and thus officially become part of Moya Kala!
Want to learn more about what crowdinvesting is and how you can invest in Moya Kala?
What is crowdinvesting?
Crowdinvesting is a way to invest in a startup. While you usually need quite a lot of money for this, the entry hurdle is much lower with crowdinvesting. We are not looking for a few exclusive backers, but a broad base of investors who can participate with small amounts.
The difference between crowdinvesting and crowdfunding is that crowdfunding does not sell shares in the company, but a product or service. Those who participate in crowdfunding remain supporters:in and have no influence on the development of the company. With crowdinvesting, on the other hand, you acquire digital shares and thus become a co-owner with active voting rights.
With crowdinvesting we sell a limited part of the Moya Kala shares to our community. You officially become part of Moya Kala! As a co-owner:in you have voting rights and can actively shape the development of our start-up.
Why is crowdinvesting particularly attractive for female founders?
In 2022, just one percent of venture capital in Europe flowed into female-led startups. One important reason for this is that traditional startup investors are mostly male and primarily look for technology startups with unlimited growth potential. However, companies founded by women especially often aim not only for economic growth, but also to have a positive impact on society and the environment. This often makes it difficult to find venture capital.
You can find more info on this in the elleXX article "Crowdinvesting - a solution for the gender start-up gap?".
What is OOMNIUM?
We have decided to work with the OOMNIUM platform for our crowdfunding. OOMNIUM was created by the founders of the largest European crowdfunding platform wemakeit and already has an impressive community of over 500,000 members. What we particularly like about OOMNIUM is that it is not only about financial returns, but also aims to make a positive social impact through careful selection of startups.
What do we do with the money from crowdinvesting?
To achieve more impact and make a change in the fashion industry with our values, we rely on growth. After the successful launch four years ago in Switzerland, we therefore want to grow further and expand with our collections to Europe and other selected markets.
With the money from the crowdinvesting, we can build the necessary distribution structures for this. In addition, we can take marketing measures to make Moya Kala better known. Last but not least, the investments will serve as the basis for a social fund that will fully benefit our seamstresses. It will be used to provide them and their children with an education and to support them in emergency situations.
Who can buy Moya Kala shares?
In order for you to become a co-owner in the context of crowdinvesting, the following criteria must be met for legal reasons:
You are at least 18 years old
You are a resident of Switzerland
You are not a US person
You are solvent and not in debt
You are of age and have the authority to enter into legally binding contracts
As part of the onboarding process, an identification process is required - this ensures that you meet all the criteria.
Legal entities domiciled in Switzerland can also purchase shares.
How much can I invest?
If you meet the above mentioned criteria, you can join with a minimum amount of CHF 272.70. With this capital you will receive 30 Moya Kala shares. A maximum of 10,000 shares can be purchased by one person, which corresponds to CHF 90,900.00.
What should you consider before investing?
Take enough time to carefully examine our company and our goals. We give you a comprehensive and transparent insight on OOMNIUM. If you are unsure, an independent financial advisor can certainly help you.
What are the risks of crowdinvesting?
If you participate in our crowdinvesting campaign, you acquire digital shares of our company. Even if we do everything we can to successfully develop Moya Kala and lead it into the future, there is a risk that we will fail. Our tip: Only invest an amount that you do not absolutely need.
Disclaimer
This is a public offer for the purchase of shares and is directed exclusively at persons resident in Switzerland. Persons domiciled abroad are expressly excluded from the offer and it is prohibited to distribute this offer in any way in other countries. Crowdinvesting offers are limited to a total of CHF 8 million in Switzerland.

Moya Kala's crowdinvesting campaign is supported by elleXX - the first Swiss financial media platform for women. On average, women have much less money than men. Why? The inequality starts in childhood and runs through a woman's entire financial life. That's what elleXX wants to change.