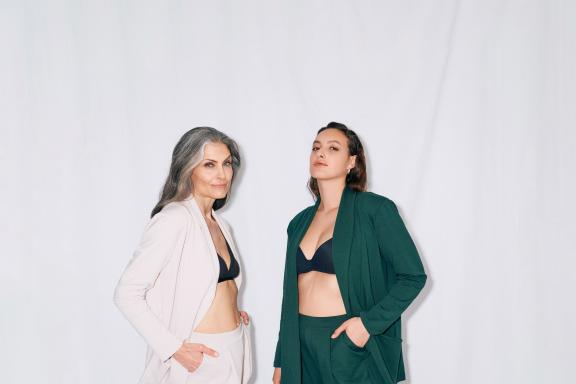 Stores & Online Shop
Order & Payment
If you notice that an ordered item is missing from your order, please send us an email to office [at] moyakala.com. We are sorry! We will be happy to help you.
We are sorry, this should not happen. You can return the item with the enclosed return label, send us a short mail to office [at] moyakala.com and we will send you the right item.
We are sorry, this should not happen. You can return the item with the enclosed return label, send us a short mail to office [at] moyakala.com and we will send you a new item.
Unfortunately, the address can usually not be changed after completing the order. In this case, write an email to office [at] moyakala.com. If the order has not yet been processed and shipped, we can still change the address for you.
The order is automatically forwarded to our warehouse, for this reason an order can not be canceled. However, you have the possibility to return the goods to us within 14 days without any reason.
You are welcome to contact office [at] moyakala.com and we will send you the desired size.
At the moment we offer several payment options:
by credit card
per Paypal
per Apple Pay
Shipping & Returns
At the moment we ship our products only to Switzerland, Germany and Austria.
Shipping to Switzerland
Shipping costs CHF 8.90. For orders over CHF 150.00 shipping is free.
Shipping to Germany & Austria
Shipping incl. packaging costs CHF 20.00. Please note, depending on the country of destination, additional customs and handling fees may apply, over which we have no control.
Shipping to Switzerland
Your order is usually shipped within 1-2 business days with DHL or A-Post. You will receive a package within 2-4 working days.
Shipping to Germany & Austria
Your order to foreign countries will always be shipped on Friday and takes a maximum of one week.
Yes, we accept returns if the products are unworn and in original packaging and have arrived within 10 days at our warehouse, Kägiswilerstrasse 17, 6060 Sarnen. We will enclose an appropriate form with your delivery. After successful return we will refund the amount paid.
The refund sometimes takes a few days. However, if you have not received it after three days, you are welcome to contact us: office [at] moyakala.com
Unfortunately, in this case we have to refer you to the retailer from whom you purchased the part. This is responsible for the complaint according to legal requirements. In this case, we act only as a producer and as such our hands are tied in this case.
Transparency is important to us. That's why we prefer to show you what shipping actually costs, rather than including shipping proportionally in every product. Nevertheless, we are of course working on constantly improving our shipping conditions. We hope for your understanding.
Product
With each product you will find a measurement chart with a short guide on what to look for when measuring. You are also welcome to contact us or visit one of our stores, we will be happy to help you.
You can find the corresponding care symbols on each product. Please note that the Cupro fabric should be washed at max. 30°C and in the gentle cycle or better still by hand. The underwear in Tencel/cotton or polyamide can be washed at 40°C without any problems.
If it is a Permanent Collection product, it will come back into stock soon. Otherwise, the product may be sold out, but will certainly be back in stock soon.
Yes, we deliberately do not use animal products. We have received the Vegan Fashion Award in 2022.
It's best to give your garment a second chance. If you don't want to repair it and wear it that way, give it to someone who still wants to wear it. Ask friends, family, or drop off your garment at a glore store (second love) or thrift store.
Sustainability
For us, it is important to implement sustainability throughout the entire textile chain. On the one hand, this means using materials that conserve resources, such as recycled materials. We also pay attention to certificates such as Oekotex, GRS or GOTS. It is also important for us to adapt our processes so that we can, for example, avoid bottlenecks and overtime in production or generate as little waste residue as possible. Our collection is also versatile, cross-seasonal and durable.
We want to use all our fabrics and ingredients from recycled or sustainable materials. The color of the materials is a very important issue for us. Our next step will be to make the dyeing of the fabrics more environmentally friendly, minimizing the amount of chemicals as much as possible, because at the moment there are no possibilities to get non-toxic and 100% degradable dyes. In addition, a black dyeing with vegetable dyes, for example, cannot yet be achieved. But we are staying tuned and as soon as more sustainable fabric dyes are available, we will be the first to use them.
We regularly visit our production in Varna, Bulgaria. We try to be on site every year and naturally control the working conditions.
Yes, the seamstresses in our production are paid fairly and benefit from socially acceptable working conditions. We make sure that they have a secure job.
There are currently around 12 to 15 sewing professionals working in production.
We try to generate as little waste as possible in the cutting processes. For example, we make beautiful scrunchies from the cupro fabric scraps to use as giveaways.
General
Moya Kala means «my calla flower$» in Bulgarian. This stands for elegance, minimalism and dignity – just like our brand.