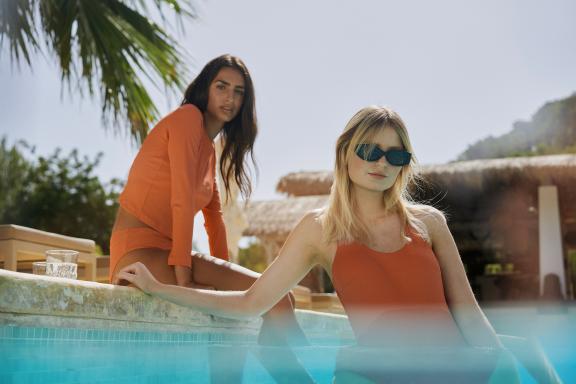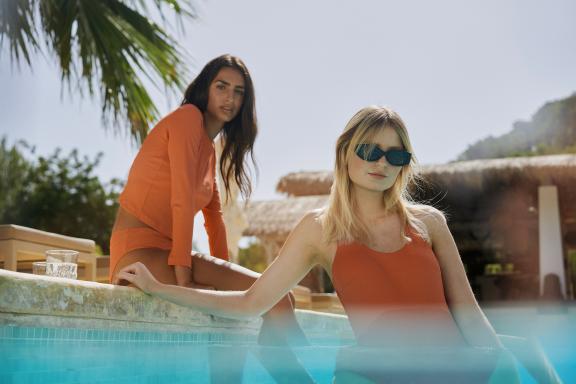 Hybrid Line
Virgin polyamide is based on petroleum and is therefore not sustainable. We therefore consciously rely on recycled polyamide. Our high quality functional rib fabric is made from recycled polyamide, which we source from Italy.
This material is made from 100 percent industrial waste. Excess polyamide is melted down and reused as post-industrial recycled yarn. The mesh fabric lining used offers the same quick-drying and breathable properties as the rib fabric.
The Hybrid Line material is certified and provides a smooth and cool feel against the skin.
Like all our products, the garments of our Hybrid Line are fairly produced in a small family business in Bulgaria. Learn more about our production facility here.
The cut of the Hybrid Line parts characterizes the sporty-elegant look and is very versatile.
Characteristics
fast drying & super flexible
smooth & cool
breathable & temperature regulating
no pilling
antibacterial
 
Care
up to 40° C in hand or gentle wash cycle 
no fabric softener or bleach
do not dry in tumble dryer 
do not iron
do not dry clean
Where do I wear the Hybrid Line?
The ribbed structure of the breathable fabric gives the outfit a sporty look that is great for everyday wear as well as for yoga or light sports activities. In addition, this line is also suitable for water sports, as the material is extremely fast drying.
(Insider tip: The Hybrid Line bikini top also looks perfect under a blazer as a bra top).