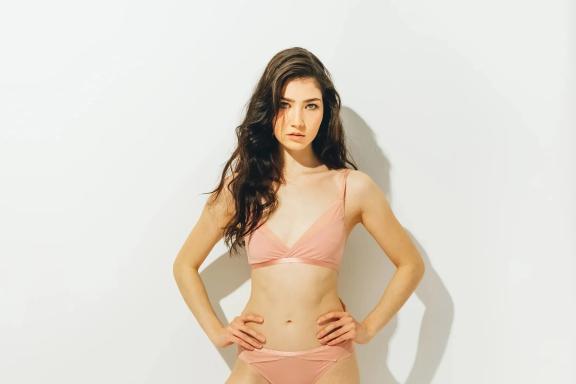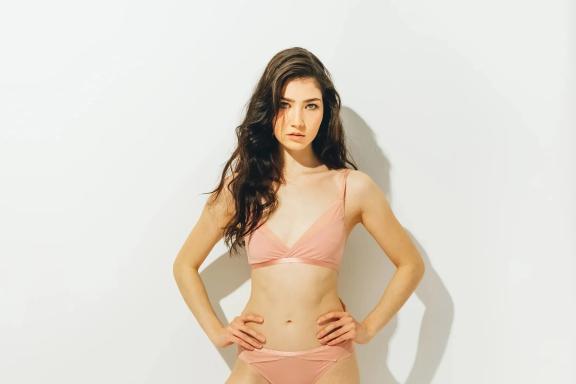 Pure Line
The Recycled Polyamide Fabric we source from Italy comes from 100 percent industrial waste. Surplus polyamide fabrics are remelted and can thus be used as post-industrial recycled yarn.
For our Mesh Fabric we have found a recycled variant and will use this as soon as our old mesh, which we source from conventional production in Spain, is used up.
In addition to fabrics, Pure Line also includes various elastic bands, rings, sliders and closures. Our suppliers for these accessories come from Spain, Italy, France, Germany and Turkey. Due to small quantities, sustainable accessories are not available everywhere. In order to avoid surplus production, we use available stock and remnants.
Like all our products, the garments of our Pure Line are fairly produced in a small family business in Bulgaria. Learn more about our production facility here.
Characteristics
high quality & durable
soft & smooth
breathable
no pilling
 
Care
up to 40° C in hand or gentle wash cycle
no fabric softener or bleach
do not dry in tumble dryer
do not iron
do not dry clean
Where do I wear the Pure Line?
You don't have to save the comfortable underwear of Pure Line for festive occasions, because the products are also perfect to wear in everyday life. They feel extremely comfortable and thanks to the mesh material all parts are seamless.